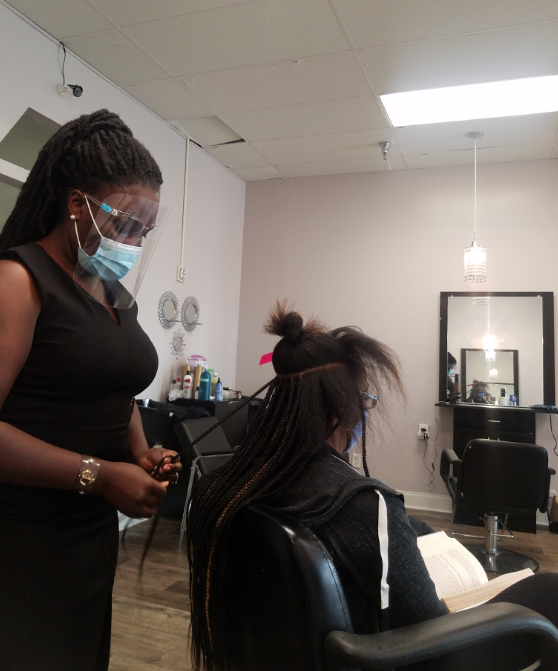 ---
As of May 11, 2020, most Florida barbershops, hair salons and nail salons have resumed operations albeit some key differences to the months leading up to the COVID-19 pandemic. Amid the uncertainty, state and local leaders have rolled out precautions and guidance to ensure the safety of patrons visiting these personal care businesses. For example, state-regulated inspections were conducted the same week of reopening throughout the entire city of in Tallahassee, FL to verify the compliance of salons, barbershops and nail shops to social distancing and other safety measures.
Many salon owners have taken initiatives to create block scheduling for their stylists where social distancing is not feasible due to the proximity of booths and wash stations. As walk-ins could pose a risk to maintaining safe distances, stylists, barbers, nail spas and other personal care businesses are taking clients via appointments only to ensure necessary precautions for social distance are taking place. This also aides owners in following proper sanitation protocols in their respective facilities between clients which is a big deal for an industry where skin contact with many chemicals or other solutions is frequently necessary to carry out the desired service. Additional steps many beauty professionals have enforced for the protection of clients and staff include, but are not limited to face shields, plexiglass dividers, 6 foot markings on the floor between stations, temperature checks upon entrance, requiring clients to wash their hands before servicing and free cancellations.
Cancellations in the past were frowned upon by beauty professionals. Due to COVID-19 everyone's safety is of paramount importance resulting in much leniency with appointments. With the summer season being here, many people are prone to flock to salons, nail spas and waxing centers for beauty services. Failing to operate with diligence and extreme care in providing such intimate services can result in patrons forfeiting services, fines, business closure thus adding even greater strain to a business' smaller margins. Operational structures for beauty business have shifted greatly in 2020 and despite the downturn this is the time to keep the focus more than ever. The opportunity to be successful in this industry remains for those who are able to adjust to meet the new needs of beauty professionals and clients alike. The ideas and innovation that will be birthed from this very inconvenient moment will be worthwhile going forward. Keep the momentum!
Cynthia Pierre
Salon Consultant &
Beauty Accountant
---
Know of a salon owner or beauty professional in need of help during this time? Regalwood Consulting can definitely help to steer such business in the right direction. Email us today at info@regawoodconsulting.com to schedule a to 30 minute consultation at no cost to your business.